The Central Texas Regional Mobility Authority is bringing mobility improvements to US 183 by building the 183 North Mobility Project.
The 183 North Mobility Project aims to improve mobility, reduce congestion and provide more reliable travel times for transit and emergency responders along the nine-mile stretch of US 183 between SH 45 North and MoPac. The project includes the construction of two express lanes in each direction and the addition of a general-purpose lane to bring the number of non-tolled lanes to four in each direction. Express lane direct connectors will be constructed with MoPac to the south. The project also includes operational improvements to southbound MoPac, new shared use path connections, new sidewalks and cross-street connections for bicycles/pedestrians. When completed, those looking to bypass traffic congestion have a choice to use the 183 North Express Lanes. Drivers who prefer not to pay a toll will still have the option to use the improved non-tolled general-purpose lanes.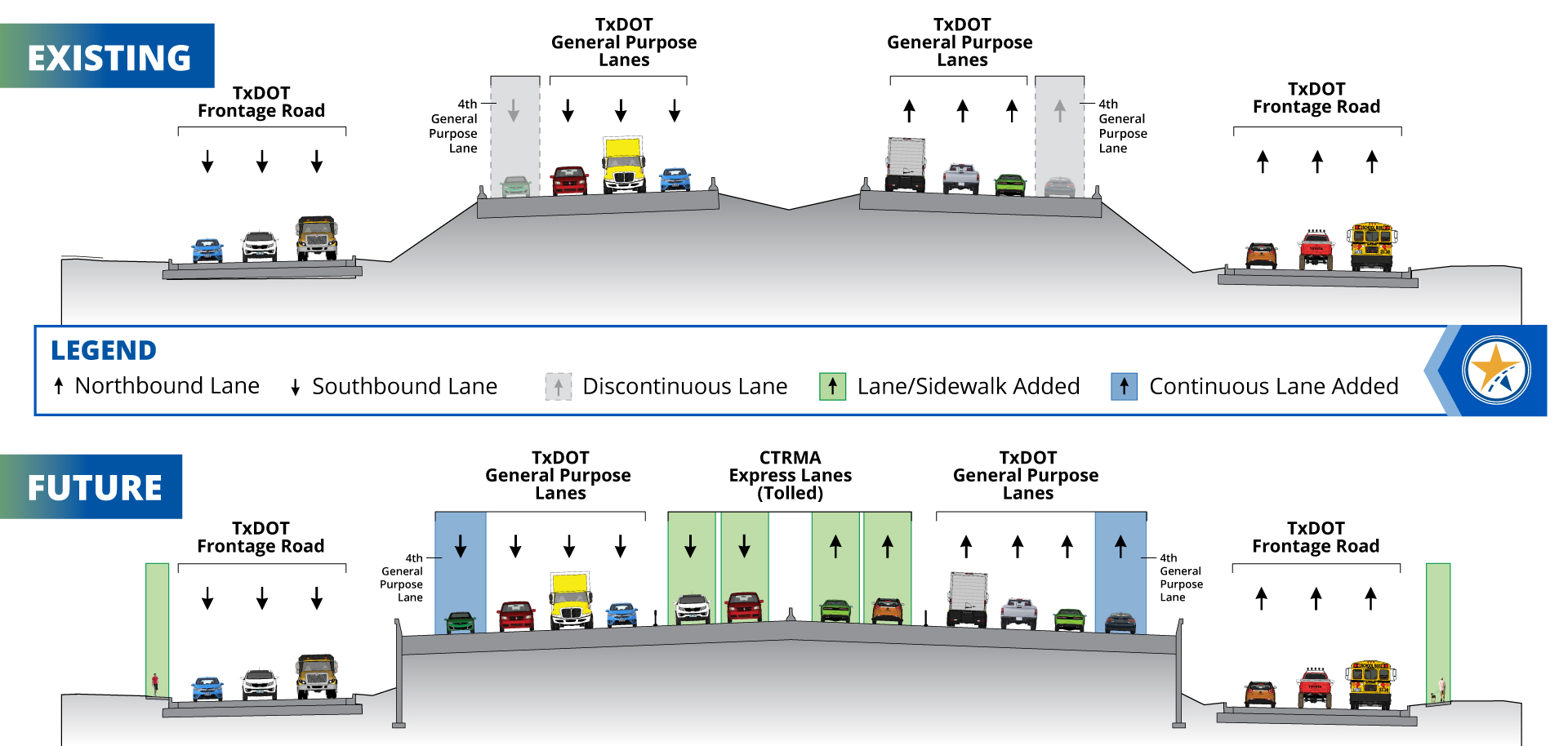 Liberty Hill to Downtown
The connection provided by the 183 North Mobility Project to other Mobility Authority roads and projects in development will allow for complete connectivity from Liberty Hill to downtown Austin. This bridge between a fast-growing, rural town to the world's live music capital illustrates the Mobility Authority's commitment to connectivity and mobility in the metropolitan area.