The Mobility Authority is committed to providing proactive communication about construction activities and to being accessible to the general public and business community.
The project will implement business engagement and mitigation strategies designed to address concerns from the business community, manage expectations and share the long-term benefits of the project. Tactics designed to notify, inform and engage businesses and community organizations will be implemented surrounding construction activity. We hope to mitigate as many potential negative impacts to businesses as possible. Through the same channels of public communication, as well as targeted approaches we hope to be a help to businesses as much as possible throughout the disruption of construction.
Driveway Reconstruction Outreach
Commuters along US 183 between SH 45 North and MoPac will soon notice that business driveway entrances along the frontage roads on US 183 northbound, southbound, and MoPac southbound are being reconstructed to accommodate the new sidewalks that are included in the 183 North Mobility Project. When the project is complete sidewalks will be ADA-compliant and continuous along the 183 North corridor and will be widened to up to 5-feet-wide.
The 183 North Mobility Project Team values our business community and aims to minimize impacts from construction wherever feasible. Our outreach team has already begun working with individual businesses to alert them to the driveway reconstruction schedule and to offer "Open for Business" signage, where needed, at no charge to the business.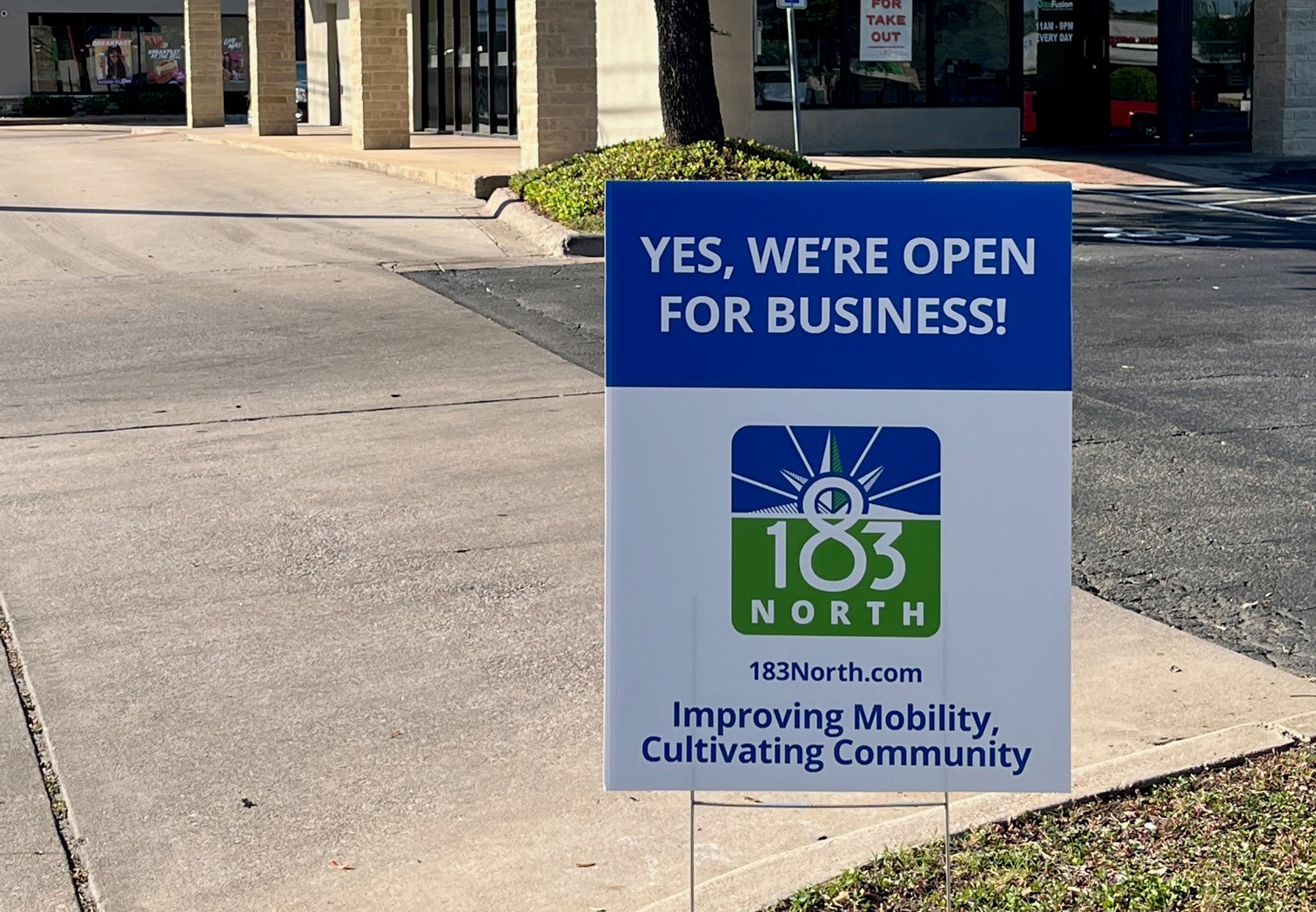 According to Great Hills Constructors (GHC), the firm building the 183 North Mobility Project for the Central Texas Regional Mobility Authority, "The construction will occur at each business during the week and potentially over weekends, for approximately three weeks in each case. However, all businesses will retain open access during driveway construction, since only a portion of each business's access will be blocked at any one time."
GHC's community relations specialist will be easily accessible to all business owners throughout the project.
If any business owner or representative has a question, has a timing issue, or needs any assistance, please reach out to:
Angie Posada
Community Relations Specialist
9430 Research Boulevard, Building IV, Ste 400, Austin, TX 78759
Contact us via the inquiry form available here.
Additional 2022 Business Outreach
An estimated 287 businesses were notified by personal visit in the fall of 2021 and spring of 2022 that construction was coming to the corridor. Representatives were able to pass out general project information, answer questions, and refer businesses to the website and the project hotline.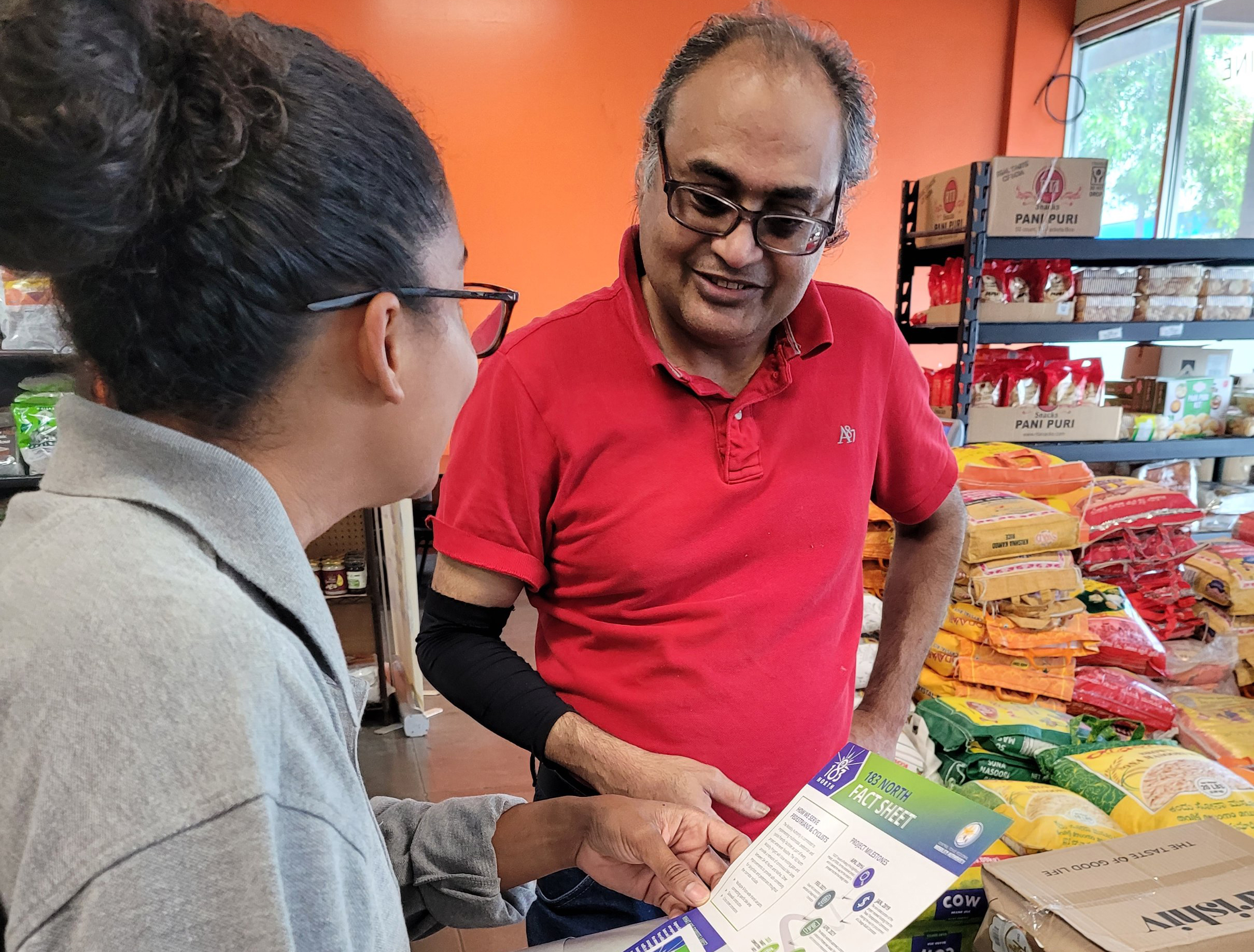 When the process of resurfacing the existing lanes meant rolling closures and possible dust and noise impacts during overnight construction starting in April 2022, representatives of the project visited all businesses open at night – including restaurants, entertainment venues and hotels - any businesses with fleets of cars near the access road, and apartment complexes with sleeping tenants.